Dr Ivan Astori
MBBS FRACS (ORTHO)
Hip & Knee Surgeon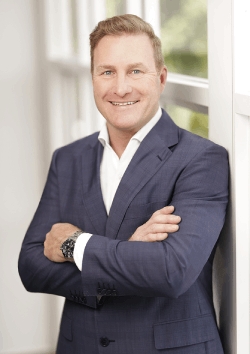 Dr Ivan Astori is a Queensland-trained orthopaedic surgeon. He specialises in adult lower limbs and paediatric orthopaedics.
He has a special interest in reconstructive surgery of the hip and knee in adults, particularly the use of osteotomies (bone redirection) to preserve these joints and avoid the need for joint replacement. He has an active practice in knee and hip replacement surgeries including unicompartmental knee replacement.
Dr Astori also has a strong interest in the operative and non-operative treatment of athletes and their sporting injuries, particularly knee ligament reconstruction. He has extensive experience dealing with the particular issues related to adolescents and their sporting injuries.
He followed his formal orthopaedic training with an additional year of training in Toronto, Canada where he specialised in children's orthopaedics. He treats all facets of children's orthopaedics but has particular interests in hip reconstructive surgery for dysplasia (clicky hips), Perthes' disease, slipped upper femoral epiphysis and limb lengthening for posttraumatic and congenital deformities using the techniques of Ilizarov.
Dr Astori is currently a member of the Royal Australasian College of Surgeons (RACS), The Australian Orthopaedic Association (AOA), The Australian Paediatric Orthopaedic Society (APOS) and The Australian Limb Lengthening and Reconstruction Society. He is an active member of these societies and regularly presents at their annual meetings. Dr Astori is a Certified Independent Medical Examiner with American Board of Independent Medical Examiners (ABIME).
He has appointments as a visiting orthopaedic surgeon at Mater Private Hospital Brisbane, Mater Private Hospital Redland, St Andrew's War Memorial Hospital and conducts regular clinics and surgeries at these venues. He also has public appointments at Mater Hospital Brisbane, the Lady Cilento Children's Hospital at South Brisbane, and the Cairns Hospital.